The El Paso Garage Family is proud to sell and service "American Made" Garage Doors. Years of experience in new garage door replacement and repair have identified the best door manufacturers in the U.S. In our continued effort to support American workers, we encourage our customers to consider the following brands. These door manufacturers use American Made Steel in their construction and have proven their products to be the best in the industry. Simply follow the links to each provider at the bottom of this page and choose your door style, size and color. Make sure to write down your choices and then give us a call today!
Have Questions?
Call Your El Paso Garage Door Professional Today and Your New Garage Door Will Be Installed Tomorrow!
Important Things to Keep in Mind While Shopping for Your New Garage Door: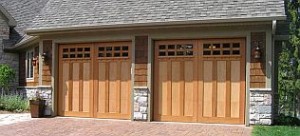 Retail stores such as Sears, Lowe's and Home Depot do not have our doors. (The Garage Door Industry provides a different level of quality doors, than those manufactured for retail sale.)
Retail responsibility stops at the door of the store. (El Paso Garage Doors have Limited Lifetime Warranties installed by professionals.)
El Paso Garage's professional service addresses all aspects of your garage door replacement. Size, Style, Color and Installation considerations. Don't go it alone.
We provide you with a Professional El Paso Garage Installation Warranty.
We also provide Quality Door Brands at fair prices.
Things to Know to Place Your New Garage Door Order:
Measure length and height of your existing door.
Choose style or exterior look of your new door. (Short Raised Panel) etc….
Examine and choose a color. Has your door been hand painted?
Establish your personal door budget before speaking with a professional.
Garage Door Designs
If You Have a Garage Door Design Issue Give Us A Call… We Will Be Happy to Answer Any Questions You Have.